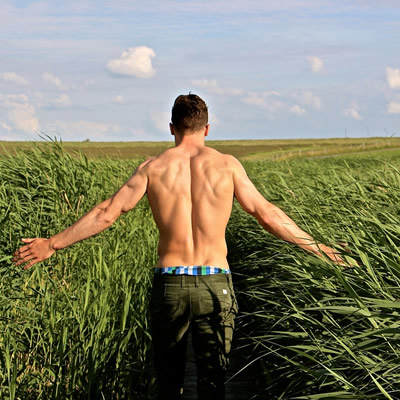 If you're dealing with back pain, neck pain, or disc problems-we've got something to tell you-spinal decompression therapy might be exactly what you're looking for! If you haven't tried this gentle, relaxing therapy before, read on to find out why it may be perfect for you.
1. Spinal decompression doesn't just provide pain relief-it's designed to fix the problem. That's right-spinal decompression works to open up the space between your spinal bones, restoring function and allowing for free-flowing nerve communication.
2. It's entirely pain free-some of our patients even remark that it's one of the most relaxing parts of their day when they come in for a visit.
3. It's 86% effective in providing results. Spinal decompression has been studied by top research institutions like the Mayo Clinic and Harvard University. Best of all? Patients find that their results last five years and beyond-while spinal surgery patients report that their results last only three years.
4. It's effective for patients of all ages. Whether you're a young adult or senior, we can create a custom care plan for you.
5. Results take just a few months to see. The typical patient visits us for around 24-36 sessions, which remains much more cost effective than undergoing spinal surgery or spending money on pricey medications to hide your symptoms.
Book Your Visit Today
We'd love to see you in the practice soon and help you better understand how spinal decompression can provide focused relief for your back pain and problems.
Get started today by giving us a call for a visit!