About Us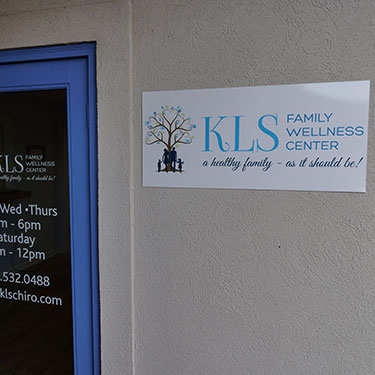 When Dr. Lisa Richter grew up just north of Atlanta, she used to come here to her family's house on Lake Lanier. Having spent many summers in the area, she's happy to be a part of the Gainesville community. Since she graduated from chiropractic college in 2004, Dr. Lisa Richter has been passionate about proving natural chiropractic care to her patients in the community and from Oakwood, Lula and Flowery Branch.
Providing Effective, Drug-Free Care
"I see chiropractic as a way to, first of all, build your health and build the health of your children and family members—without drugs, surgeries or other things. Our society has gotten so used to taking a pill or swallowing medicine, and we don't look at the underlying cause; instead, many doctors just seek to address a symptom," says Dr. Lisa.
She also looks into what's a patient's best interest.
It's not about me. I don't have an ego. It should about helping as many people as I can help. I think God puts us on this earth for certain reasons. Sometimes it takes us a while to find why we're here, and this is why I'm here—to serve my community.
You Are Not Your Diagnosis
Regardless of your diagnosis, you don't have to carry around the label you've been given forever. From ADD to IBS and migraines, we see this as part of what you're going through, not who you are. Our computerized Subluxation Station scan shows us precisely where your issue is so we can use our gentle chiropractic care to help you heal as effectively as possible. This way, you can just focus on being you.
Growing Healthy Kids
Dr. Lisa has a mentor who has said many times that it's easier to grow healthy children than fixed, broken adults. That is something she tends to live by.
If you take care of them when they're young, they won't grow up experiencing aches and pains and health problems when they're older.
A Patient Success Story
Throughout her years in practice, Dr. Lisa has helped many patients of all ages. One particularly memorable success story involved an infant with failure to thrive. The baby had been losing weight, had become listless when she was digging into all the information. This little one sat in his car seat for an hour and a half while Dr. Lisa was talking with his mom, and he did not want to cry.
According to Dr. Lisa, the child did not have a fit, nothing. "That's not normal and that's not okay. We started working with him and I co-managed the child's case with another doctor who was doing occipital cranial work. But in doing the adjustments within a month and a half, this little one was back to talking, running around everywhere or stumbling around." According to Dr. Lisa, he was at least walking again and eating normally. The infant gained his weighed back.
It was so amazing to see the changes that happened to him.
Book an Appointment
Contact our Gainesville chiropractic office today to schedule a same-day or Saturday appointment!

About KLS Chiropractic | (770) 532-0488